Can't stop talking about the National Parks of the USA? Are you preparing for a trip or do you just want to share your experiences? Join our free National Park forum now!
National Park Forum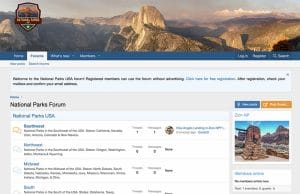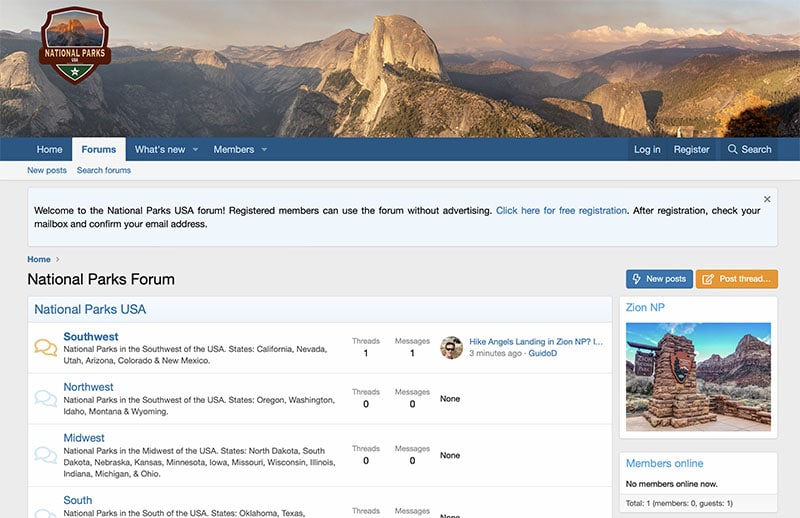 Why this brand new forum? Despite the fact that the internet already seems saturated with forums and social media website, we have started a forum. First of all, we really like forums ourselves and would like to develop our own network of National Park fans. We also believe that there is still a market for new forums, in terms of content and technology. Our forum is equipped with the latest software and meets the latest requirements that a good forum must meet.
Good to know is that our forum is completely free. Registered members won't even see banners and can read and chat undisturbed about our shared love, the National Parks of the USA! Wanna give it a try? Click here and register for free on our National Park Forum.
Socialmedia
In a world of social media such as Instagram and Facebook, it is nice to be on a forum. You can ask questions and share experiences in complete anonymity. What we like most about a forum is that it fills with a large amount of information. Information you can use for a trip to one or more of the National Parks in the USA.
Links
Photo: ©National Parks USA
Disclaimer: Information on this website has been compiled with great care. National Parks USA .com  is not liable for damages and losses resulting from decisions based on the published information.